I had been looking for a hair mask for a long time and had tried many before I found this one. If I'm honest, I wasn't expecting much from this product as I had previously tried some Boots hair products and I had not liked them.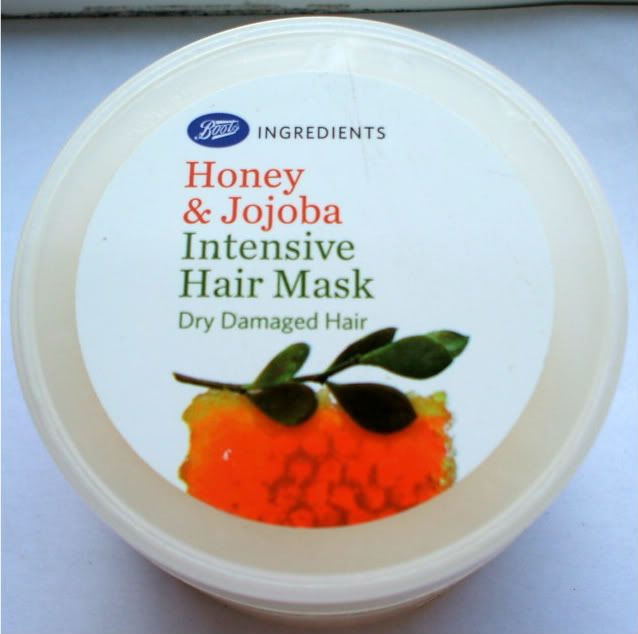 This is a very creamy smooth hair product. It also as a very light creamy colour, as can be seen in the photograph.
There is a great smell from this product, that actually lasts on the hair. It has a very mild smell of the honey and Jojoba.
This hair mask is for dry damaged hair. My hair has very dry ends which is also often damaged from use of heated hair products, such as a hair drier, hair straightener and hair curler. I used this product every two days for a week, when I initially purchased it and I saw improvement in my hair after a week. I applied it to the ends of my hair and left it in for approximately 3 minutes. It says 5 minutes on the container, however I find that 3 minutes is enough because I have very oily roots these products can sometimes affect that. Therefore, 3 minutes is sufficient.
I now use this approximately once a week depending on the condition of my hair.
I use about a teaspoon of this product and I have long hair so therefore less would be required for shorter hair. Even with long hair this product last for ages.
I paid €2.99 for this product which contains 350ml.
Would I buy this product again? Yes