Jumpsuits are a very hit and miss item of clothing. Some people love them, while others will never be seen wearing them. I think they remind a lot of people of 80's fashion and the crazy foral patterns that were present then. So here are a few tips for those who don't what to be a fashion victim of the jumpsuit.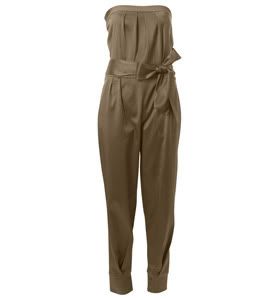 Photo Credit
I think the first important thing is if you are conscious of trying out this trend then start with a simple design or a block colour such as black. Say for example that you treat a black jumpsuit similar to an LBD then you will be able to think of more creative ways to wear it.
Accessorize, Accessorize, Accessorize: this is a very important area for wearing a jumpsuit. If you want to break up the jumpsuit so it doesnt appear that you are wearing a onesie, a belt will instantly solve this problem. A blazer can also dress up or a down a look depending on the colour and style of the jumpsuit you have choosen.
Also for shoes, I feel that if you choose a wide leg then heels are the better way to go as it will give the appearance of a longer leg. If it is a jumpsuit will skinny legs then heels and flats will work, the flats will be great for a day time appearance.
Block Colour jumpsuits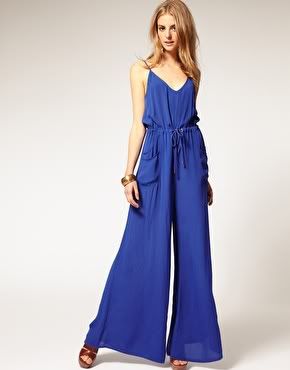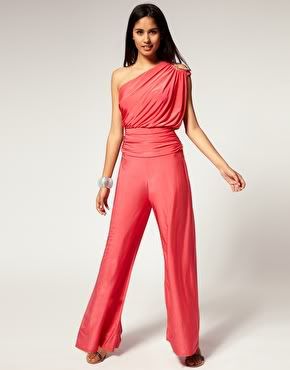 Rope Tie jumpsuit
Corset Draped Peg Leg Jumpsuit
Wide Leg Jumpsuit
Silky One Shoulder Jumpsuit
Black Jumpsuits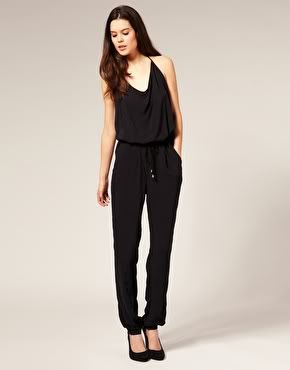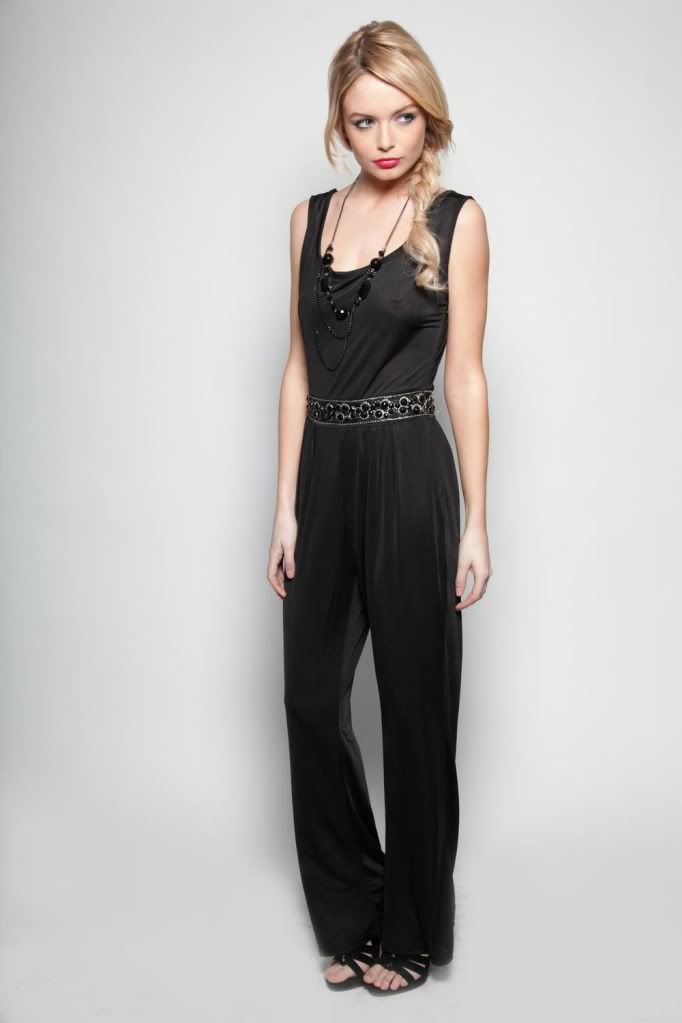 Racer Black Woven Jumpsuit
Tuxedo Jumpsuit
Kasia Scoop Neck Jumpsuit
Honor Chiffon One Shoulder Flared Sleeve Pallazzo Jumpsuit
Floral jumpsuits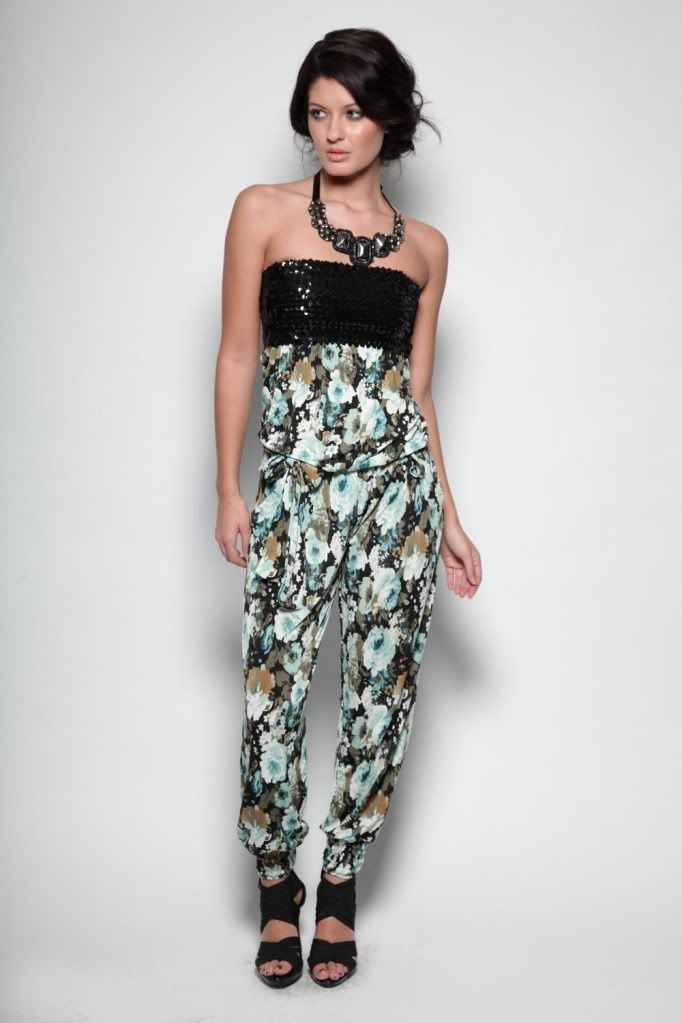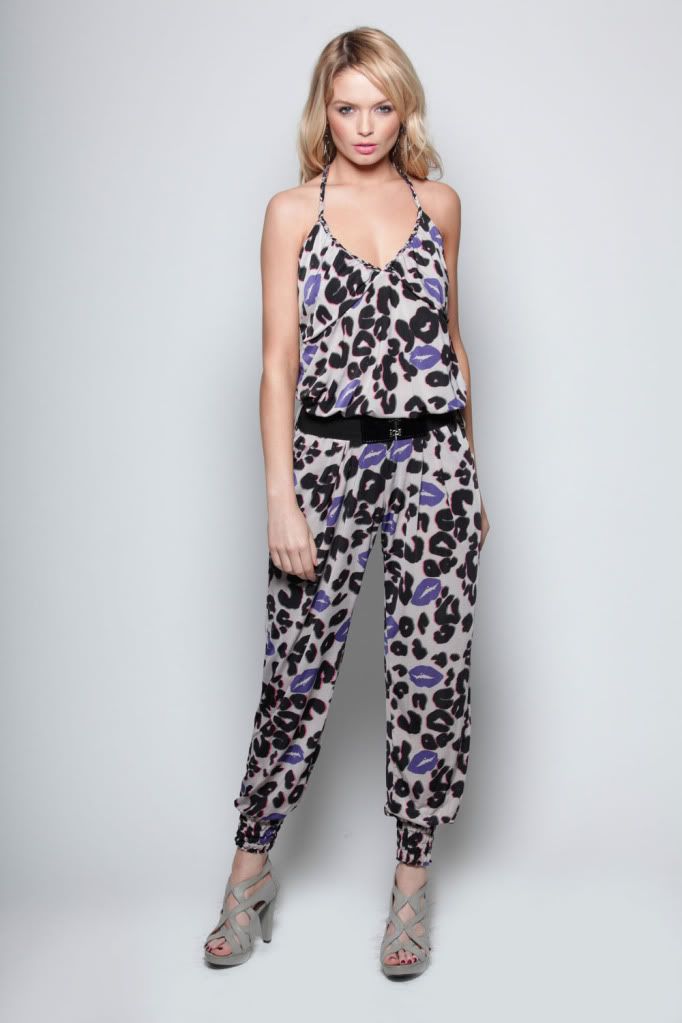 Natalya Butterfly Palazzo Dungaree Jumpsuit
Jessie Floral Print Jumpsuit
Marisa Animal Print Jersey Jumpsuit
Kenna Sequin Bodice Jumpsuit
Would you wear a jumpsuit?