Yet another eyeliner review.
Product
Elf cream eyeliner is meant to, according to the Elf website, 'Creates smooth lines that are defined and precise. Smudge-proof, budge-proof and water-resistant coverage for all day wear to combat against, sweat, tears and rain!'. I didn't find this to be a very effective eyeliner. I found it hard to apply and also wasn't very pigmented when I applied it. If I went over it once or twice when applied then the colour showed up a little more but still not very dark.
There was also a brush with this eyeliner, I couldn't find it when I was taking these pictures. I didn't think that this brush was very good, it was very flimsy and small. I used a fine tip brush and also a slanted eyeliner brush.
Longevity
After I applied this and achieved the colour that I wanted it did stay on for the day. However it did fade slightly. I think it depends greatly on the level of oiliness of the eyelids.
Packaging
This eyeliner comes in a small square glass container. It contains 0.16oz or 4.7g.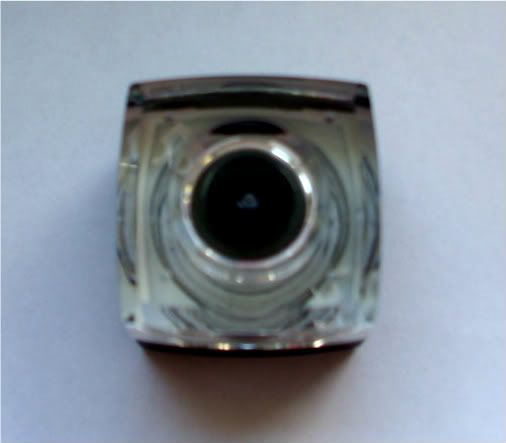 Price
I bought this online at Elf UK. They have great offers online and if you follow them on Facebook you can avail of the many promotional codes that they post. This eyeliner cost me €4.
Would I buy this again? No. Although I would like to try one of their new shimmer cream eyeliner. I can always hope that its a different formula.