I had heard a lot and often seen Yankee Candle products but until recently I had never tried any of them. I'm very particular about the types of scented products that I buy as they can often give me a headache.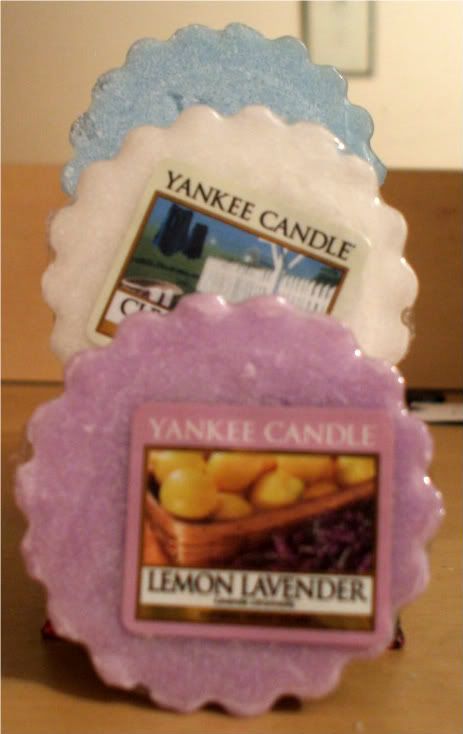 I bought 3 of there products. I initially thought that they were small candles, however upon closer inspection I discovered that they were Yankee Candle Tarts Wax Potpourri. At first I wasn't sure what to do with them but after looking in the
Yankee Candle FAQ
I found my answer.
Q: How do I use Tarts® Wax Potpourri?
A:
Tarts® Wax Potpourri offer you exceptional home fragrancing without the mess of traditional simmering potpourri. Place Tarts® Wax Potpourri in the top of a dry potpourri warmer and never add water. Light one of the unscented tealights (never use scented tea lights) for a controlled low flame made especially for potpourri burners. When melted, the wax potpourri will release its wonderful fragrance for up to 8 hours. Once all the fragrance has been diffused from the wax pool, allow the wax to come back to a solid at room temperature. Remove the wax from the warmer unit by applying slight, even pressure to the wax with the palm of your hand. The wax disc will easily release from the warmer. Discard the wax disc and begin another Tart® Wax Potpourri. You can also mix one half of two different fragrances to create your own unique blend of aromas.
(Taken from Yankee Candle Website).
The three scents that I purchased were Cottage Breeze, Lemon Lavender and also Clean Cotton. I would consider these to be mildly scented.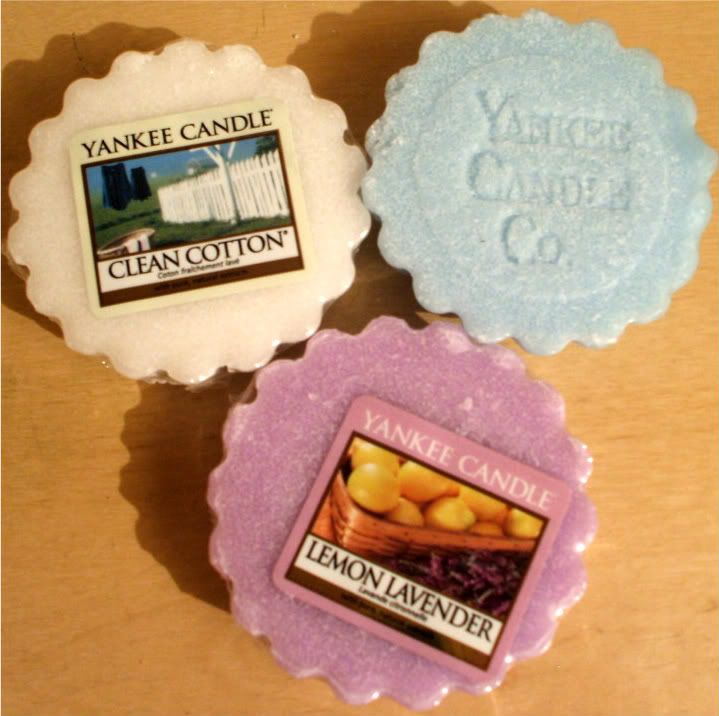 I will be going to get these in candle form. Even thought I like these I think the candles would be easier to manage.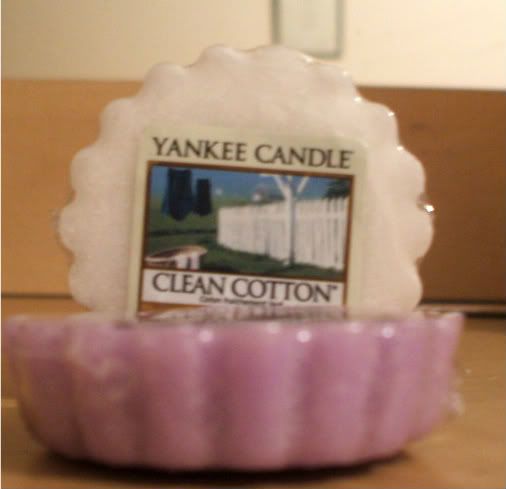 I paid €1.99 for each of these. If there is no store near you that has them, them are available from
Yankee Candle
.