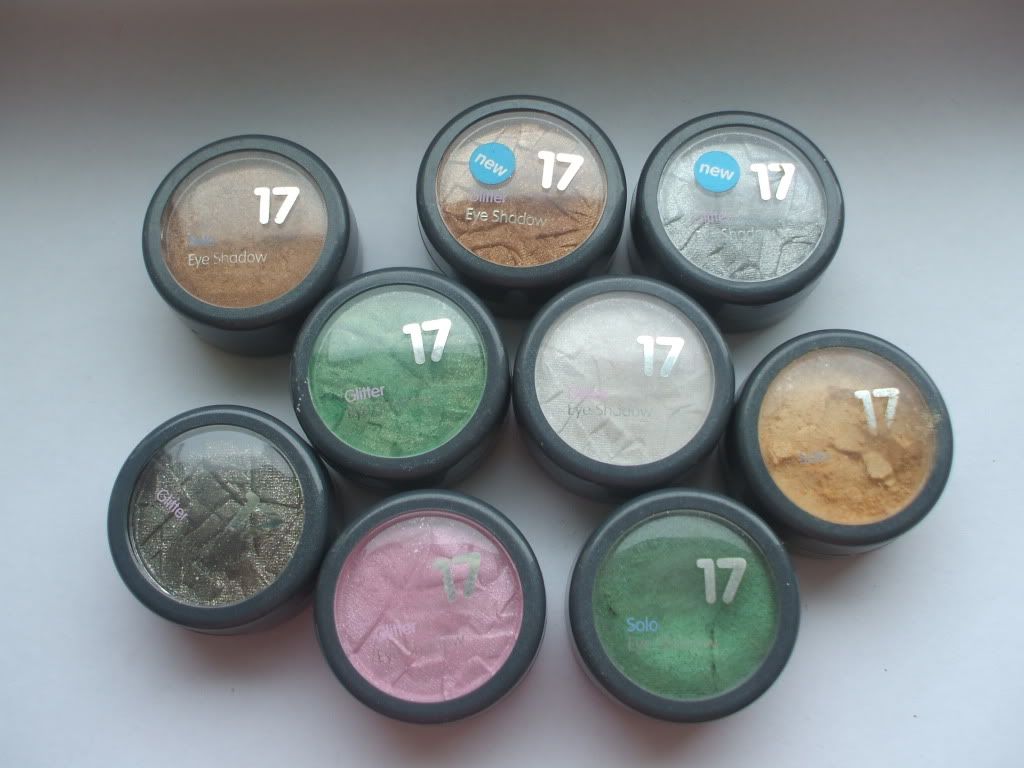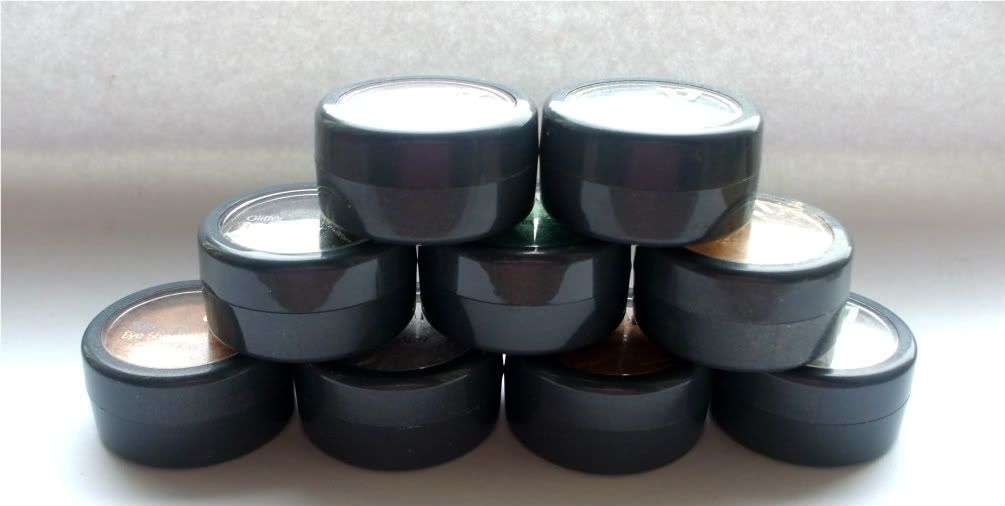 Product
These are eyeshadows from the Boots 17 range. They are very pigmented, even without the use of a primer. They are also very easy to apply and also to blend. They also mix very well with other brands of eyeshadows. As you can see from the pictures I have three of these. Green Glimmer which is a vibrant green colour that can be applied with a light hand for a nice light green to compliment other colours. It can also be applied more liberally to be the main colour. Beyond Bronze is a deep bronze brown colour. Finally the yellow colour which I don't actually have the proper name for as it has worn of the back of the eyeshadow. I have used this one a lot to mix with other colours and have also used it as a main colour a few times. As you can see it has been slightly damaged. All three eyeshadows have a very smooth texture.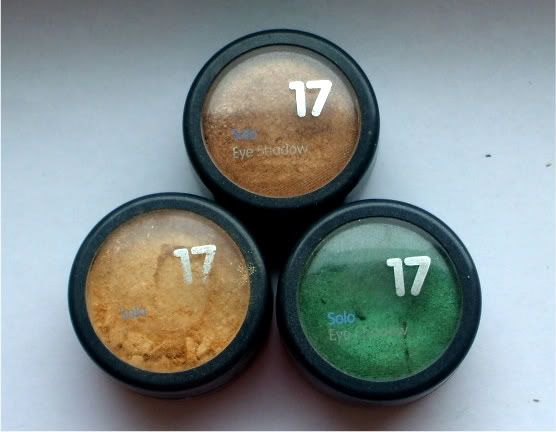 Beyond Bronze Green Glimmer 'Unknown'
Longevity
I love how long these last, even with out a primer. The swatches below are shown with out a primer. I find it takes a lot before these crease. I do prefer these to the Glitter eyeshadows that 17 offers.
'Unknown' Beyond Bronze Green Glimmer
Packaging
These eyeshadows come with very simple packaging. They are contained in a small black container with a removable lid. The packaging is very sturdy. The only one of these eyeshadows that has broken is the yellow one. That occured because I dropped it several times. So it survived all the initial times that I dropped it.
Price
I purchased these in Boots but as it was a while ago I dont remember the exact price. I think it was between€4 to €5. They are available at
Boots
.
Would I buy this product again? Yes. I will be buying some more of these eyeshadows as they have a great selection of colours.