I've been meaning to review these for a while as I have some many of the 17 single eyeshadows. There's another review to come soon on 17 Solo eyeshadows.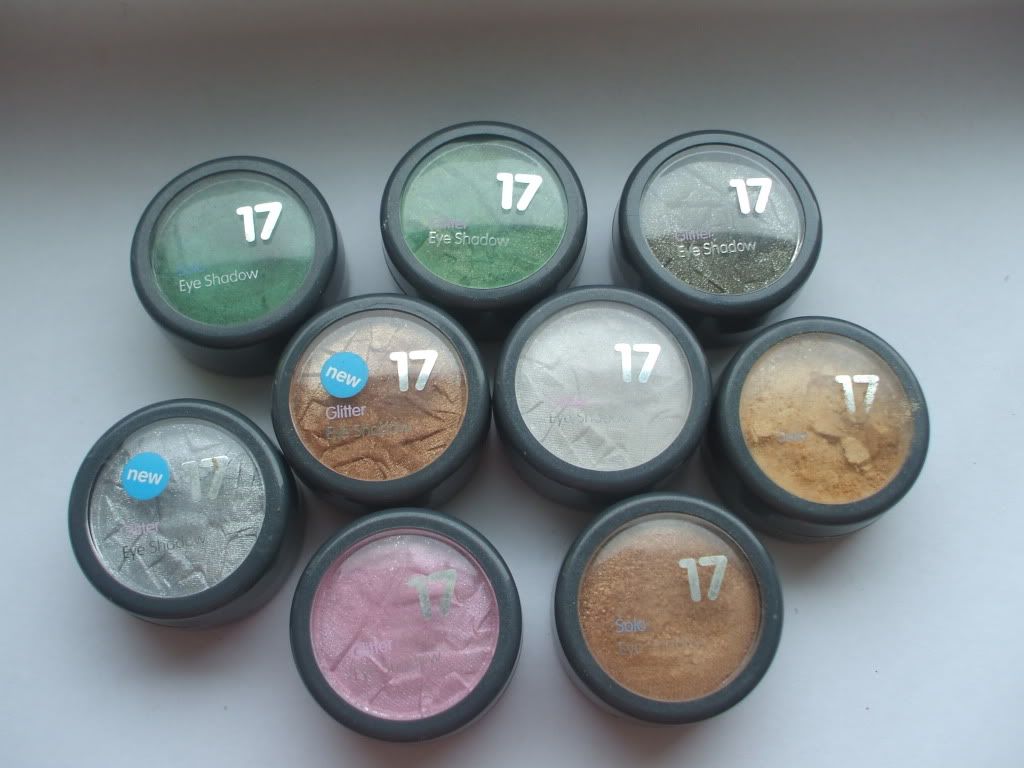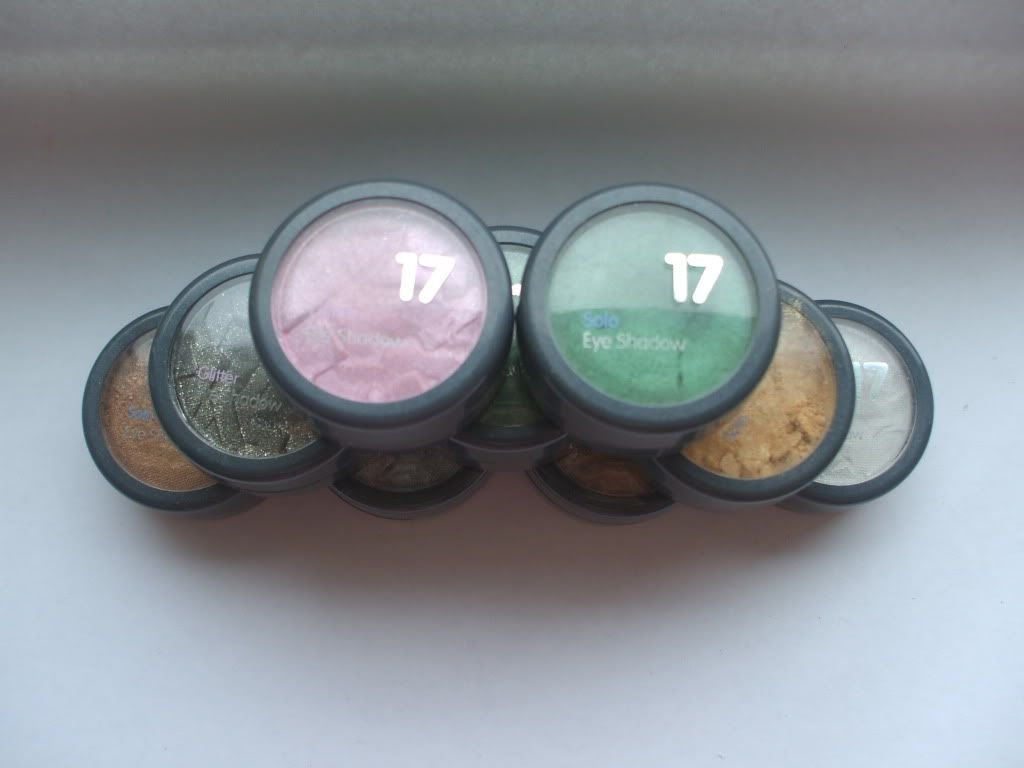 Product
These eyeshadows are from the 17 Glitter range. I ordered these online and received six eyeshadows. These are definitely 'glitter' eyeshadows. The moment that I opened the top of them the glitter was very obvious. These have a very smooth texture. I did find that they had fallout and because it was glittery I also found that it spread over my face. This would be my only concern with using these as I usually have to use a small amount of makeup remover and a cotton pad to clean up the fall out under my eyes. It helps to apply the foundation afterwards, which I usually do so this wasn't a huge problem. The Glitter eyeshadows are also very pigmented which is great considering the price.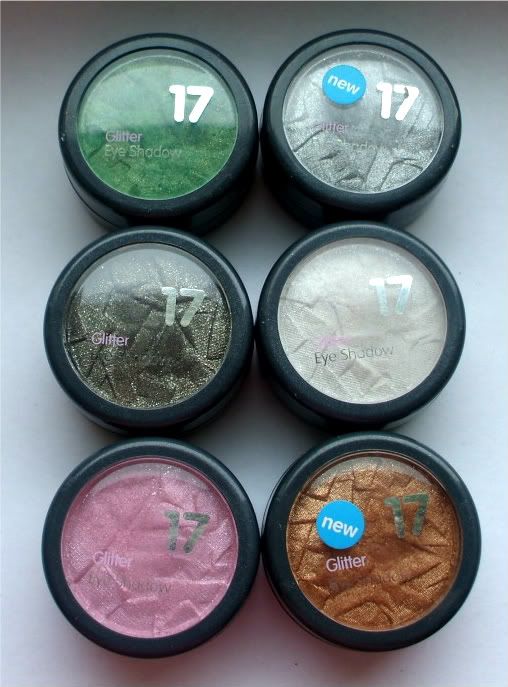 Spirit Superstar Style Queen

Chalice Heart Breaker Night Sky
Longevity
I haven't used a primer in the swatches below that shows how pigmented they are. I usually use primer when I wear these eyeshadows. I applied these recently and they lasted about 6 hours before I noticed slight creasing on the lids. This was easily fixed by simply blendly out the creased area and the pigmentation remained the same.

Chalice Superstar NightSky
Style Queen Heart Breaker Spirit
Packaging
Glitter Eye Shadow comes in a small black container with a removable lid. I like that these have a clear cover as I can see exactly which colour I am looking for.
Price
Would I buy this again? Yes.